Do you have online payment systems such as CashApp, PayPal, Venmo, or Apple Pay? Are you using these online payment systems to receive money while acting in a fiduciary capacity? Do you have a trust account?
Rule 58A .0116(a) requires brokers to deposit all monies received while acting in a fiduciary capacity into a trust or escrow account no later than three banking days following receipt of the funds unless an exception is met.
The Commission is aware that brokers are utilizing online payment systems such as CashApp, PayPal, Venmo, and Apply Pay to transfer funds in brokerage transactions.
Pursuant to Rule 58A .0116(b),
…a broker may only accept custody of a check or other negotiable instrument made payment to the seller of real property as payment for an option or due diligence fee or to the designated agent in a sales transaction for the purpose of delivering the instrument or the seller or designated agent.
These online payment systems are not considered negotiable instruments.
Further, if a broker uses these online payment systems to take custody of funds even if the intent is to assist a customer or their principal with transferring funds to a seller, the broker may be in violation of Commission rules.
However, if a client or consumer would like to use an online payment system to transfer funds, they are permitted to do so. However, the broker/brokerage may not do so without establishing the online payment system as a trust or escrow account per Commission rule requirements.
For more information, contact Regulatory Affairs at 919.719.9180.
April is National Fair Housing Month.
On April 11, 1968 President Lyndon B. Johnson signed into law the Fair Housing Act; we commemorate the 55th anniversary of its passage this year. The Fair Housing Act, 42 U.S.C. 3601 et seq, is a federal law that prohibits discrimination against people in a protected class in the renting or buying of a home, getting a mortgage, seeking housing assistance, or engaging in other related activities.
Who is protected?
The Fair Housing Act prohibits discrimination in housing and related activities on the basis of one's race, color, national origin, religion, sex – which includes gender identity and sexual orientation, familial status, and disability.
Does North Carolina Have any Fair Housing Laws?
Yes, the North Carolina Fair Housing act: NCGS § 41A. Similar to the Federal Fair Housing Act, the State Fair Housing Act prohibits, and makes illegal, the discrimination in housing and related activities because of race, color, religion, sex, national origin, physical or mental handicaps, and family status.
For more information on the State or Federal Fair Housing laws visit the North Carolina Real Estate Commission's DEI and Fair Housing pages on the website, here. Also, refer to the Commission's 2020-2021 General Update Course for a practical refresher.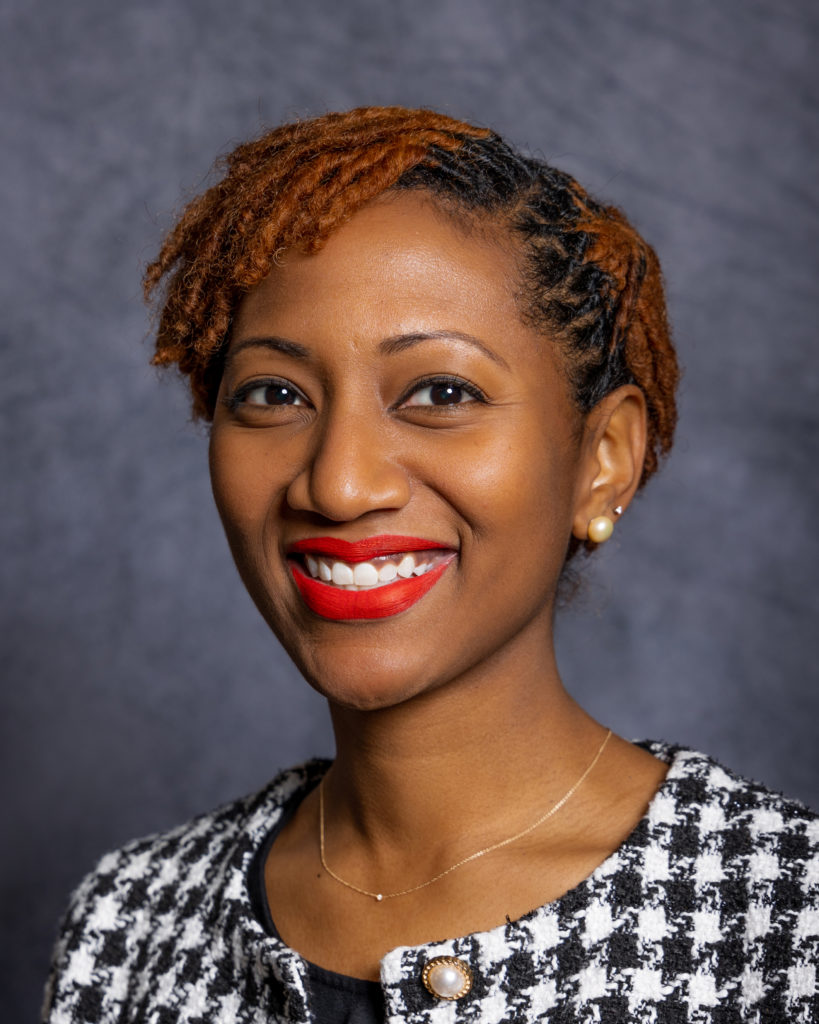 Jocelyn Mitnaul Mallette of Raleigh has been appointed by Governor Roy Cooper to the North Carolina Real Estate Commission for a term ending July 31, 2025.
Mallette is a partner in the Raleigh office of McGuireWoods LLP. She represents publicly traded and private corporations in product liability claims, complex civil litigation, and environmental litigation in state and federal courts. In addition, she represents military veterans as part of her pro bono practice.
Prior to her role with McGuireWoods LLP, Mallette was a Law Clerk for The Honorable Barbara A. Jackson at the North Carolina Supreme Court. She was previously a Prosecutor and Special Assistant US Attorney in the United States Air Force Judge Advocate General (JAG) Corps.
Mallette holds a Juris Doctor from the University of North Carolina at Chapel Hill School of Law, and a Bachelor of Science in Legal Studies, from the United States Air Force Academy.
While in law school, Mallette was inducted into the James E. and Carolyn B. Davis Society, where she was one of eight inductees in her graduating class recognized for extraordinary leadership ability, integrity, dedication, and character.
She was honored as an "Outstanding Recent Graduate" by the UNC Chapel Hill School of Law Alumni Association in 2022, Best Lawyers: "Ones to Watch," from 2021-2023, and "40 Under 40: Nation's Best Advocates," by the National Bar Association for 2020.
An active member in her community, Mallette currently serves as the Chair of the Southeast Raleigh YMCA Advisory Board and as a member of its Racial Equity Committee. She is a council member of the North Carolina Bar Association's Military and Veterans Law Section, and a member of the Wake County Bar Association's Grievance Committee.
By Stephen Fussell, Chief CPO
         An agency agreement is an agreement between a real estate firm (or sole proprietorship) and its client – a buyer, seller, landlord or tenant. The agreement usually describes the relationship between the firm and its client, specifies the services to be provided by the firm, describes any obligations of the client, and indicates how the firm will be compensated for its services.
            A real estate firm's relationship with a client also determines the relationship of the firm's affiliated brokers with the client. See the following examples:
Single or Exclusive Agency – the firm and ALL of its affiliated brokers represent only the client (buyer OR seller).
Dual Agency – the firm and all of its affiliated brokers represent both clients (buyer and seller).
Designated Dual Agency – the firm designates one or more brokers to represent the seller exclusively and designates one or more brokers to represent the buyer exclusively. However, the firm and all of the firm's other affiliated brokers represent both parties.
            Many firms endeavor to sell their own listings and therefore offer dual agency as a way to achieve this goal. If your firm offers dual agency, then you must obtain the client's express, written authorization for the firm and its affiliated brokers to act as a dual agent. Ideally, this written authorization will be included in the listing agreement and in the buyer agency agreement.
            Additionally, as soon as you learn that the other party in the transaction is also represented by your firm, you must disclose this fact to your client. Remember, you must obtain your client's authorization to act as a dual agent before a dual agency situation occurs, and then disclose to your client when dual agency arises. Example: An offer is submitted by a buyer who is represented by the listing firm. Even if the agency agreements for both parties authorize dual agency, the listing agent must clearly disclose the dual agency situation when presenting the offer to the seller.
            If a buyer or seller has concerns about the inherent conflict of interest posed by dual agency and, if your firm offers designated dual agency, then the client may request designated dual agent. While this will commonly be noted in the agency agreement, a separate written agreement addressing the type of agency the firm and client have agreed to may be used. However, a broker who has received confidential information about one party cannot be designated to represent the other party. Remember, in order for a firm to provide designated dual agency in a transaction, both parties must agree to designated dual agency. And, a firm cannot designate a broker to represent one party without also designating a different broker to represent the other party.
Firms that offer either form of dual agency (designated or non-designated) must exercise great care to safeguard the confidential information received from its clients. A designated dual agent who accidentally receives confidential information regarding the other party in a transaction which could affect their client's decisions regarding that transaction must share the information with their client. While the sharing of this information may be detrimental to the other party in the transaction, the designated broker's fiduciary duty requires him or her to disclose any information that could affect their client's decision-making. It is therefore imperative that firms practicing dual agency and/or designated dual agency have clear, strictly-enforced policies and procedures for protecting clients' confidential information to prevent accidental disclosures of confidential information.
A brokerage offers a Lunch and Learn continuing education course for brokers. In exchange for referrals from the brokerage, a local property surveyor pays the brokerage the full cost of the luncheon for all attendees, but does not advertise its services during the course.
Question: Is this a violation of RESPA?
Answer: Yes, this is a violation of RESPA. The property surveyor has given a "thing of value" to the brokerage when they reimbursed the brokerage for the cost of the luncheon. The property surveyor and the brokerage could be held responsible for the RESPA violation. However, if the property surveyor attends the Lunch and Learn and makes a presentation or otherwise markets their services, the reimbursement may be lawful under RESPA
The Consumer Finance Protection Bureau has a multitude of resources that can assist you with understanding what activities are permitted and prohibited under RESPA. You can access the resources here.
If you have questions regarding whether or not an activity violates RESPA, please consult with an attorney.
Have you taken your continuing education courses yet? Do you know which continuing education courses you need to take?
Rule 58A .1702 requires brokers to complete eight credit hours of real estate continuing education courses within one year prior to the expiration of the license as follows:
Four credit hours of elective courses: and
Four credit hours of either:

the General Update Course;" or

for a broker with BIC Eligible status, the "Broker-In-Charge Update Course" in lieu of the "General Update Course."
In other words, a broker must take the appropriate continuing education course for their license status. For example, a broker must take the BIC Update Course if they hold BIC Eligible status; if a broker does not have BIC Eligible status, they must take the General Update Course. Be aware that a broker with BIC Eligible status who takes the General Update Course and an elective will maintain an active license but will lose BIC Eligible status (and, in turn, BIC designation).
For more information or to ask a question, contact the Education and Licensing Division at 919.875.3700 or educ@ncrec.gov.
The North Carolina Real Estate Commission is pleased to announce that it will be holding its April 19-20, 2023, business meeting and hearings in Edenton, North Carolina. You are cordially invited to join the Commission members for coffee on Wednesday, April 19th at 9:00, before the meeting begins, and to stay or attend the meeting at any time throughout the day.
The business meeting is expected to begin Wednesday at 9:30 and to last until mid-afternoon.
The meeting will be held at:
Historic 1767 Chowan County Courthouse
117 East King Street
Edenton, NC 27932
The Commission members welcome the opportunity to meet you and hear your thoughts. While not required, we will appreciate your RSVP by April 12th to exec@ncrec.gov for planning purposes.
We look forward to seeing you in Edenton!
Jean Hobbs, Auditor/Investigator and Lyndi James, Auditor, spoke at the REMAX Advantage meeting on February 7.
Fred Moreno, Chief Deputy Legal Counsel, and Kristen Fetter, Deputy Legal Counsel, spoke at the Longleaf Pine REALTORS Association meeting on February 21.
Bruce Rinne, Information Officer, spoke at the Greenridge Realty meeting on February 21.
Jean Hobbs, Auditor/Investigator, spoke at the Charlotte NARPM Chapter and Triad NARPM Chapter meeting on February 23.
International Women's Day
Each year on March 8 we celebrate International Women's Day.
International Women's Day (IWD) is a global holiday that grew out of efforts to promote women's rights in the early 20th century. On IWD, we celebrate the social, economic, cultural, and political achievements of women. While we recognize, and celebrate, the progression in advancing women's rights we must also acknowledge that there is still work to do. Everyone everywhere can play a part in continuing to forge women's equality.
In recognition of IWD, we'd like to highlight some data on women in real estate. According to the National Association of REALTORS (NAR), women have comprised the majority of REALTORS since 1978 and as of 2021, represent 65% of their membership.