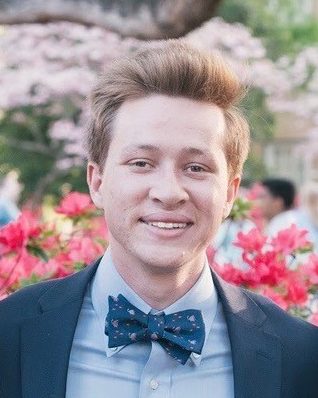 The recipient of the Allan R. Dameron Legal Internship Award 2020 is Lawrence Graham. This annual award is given in honor and memory of Allan Dameron, who served on the Commission for nearly eight years beginning in 1999. During that time, he served two terms as Chairman of the Commission. He was dedicated to serving and protecting the interests of the public in North Carolina real estate transactions. He believed strongly in broker and consumer education as a means of improving the real estate industry.
Each year, this award is given to a North Carolina law student who has demonstrated an interest in public service and in real estate. Graham was selected from a group of very qualified law students.
He is a rising third year law student at Campbell University Law School where he is on Law Review and is a member of the Moot Court Team. He is also a graduate of the University of North Carolina-Chapel Hill, where he received his Bachelor of Arts degree in Political Science with a minor in History in May 2018. He previously interned for Judge Philip Berger on the North Carolina Court of Appeals, and for Representative Lee Zachary in the North Carolina General Assembly.
Graham will work in Regulatory Affairs for about ten weeks before returning to school. In addition to the award, Lawrence's name will also appear on a plaque which will be permanently displayed in the Commission office as a record of his accomplishment.