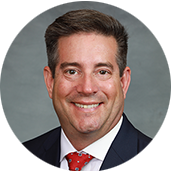 Jeffery J. Malarney of the Outer Banks has been elected as Chair of the North Carolina Real Estate Commission, and T. Anthony Lindsey of Charlotte, as Vice Chair. Their terms will begin August 1, 2023.
Malarney, a former member of the Real Estate Commission, was reappointed to the Commission in 2018 by Governor Roy Cooper. He has practiced law in the Outer Banks for over 27 years and is the founder of Malarney & McCown, PLLC. He is also a licensed real estate broker and property insurance agent.
A Commander (ret.) of the United States Navy Judge Advocate Corps, he is a former Special Assistant United States Attorney, past president of the North Carolina Vacation Rental Management Association, and past chairman of the Outer Banks Chamber of Commerce.
Malarney founded and operated a mortgage brokerage company, an insurance agency, and is a founder of H20BX Waterpark in Currituck, North Carolina. Additionally, he started Pro 1 Pest Control in 2019.
Malarney holds a JD from Wake Forest University School of Law and BA (cum laude) in Economics and Management from Albion College. He is married to the Honorable Amber Malarney, a District Court Judge in the First Judicial District and is the father to Cullen and Lainy Malarney.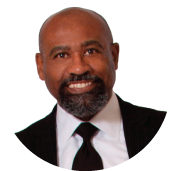 T. Anthony Lindsey was appointed to the Commission in 2019 by Governor Roy Cooper. Lindsey has been active in the real estate industry for nearly 30 years. He is currently Head of Community Development Services with Steel Skin Realty in Charlotte, where he leads their commercial brokerage and real estate development business. He has also worked extensively in support of affordable housing and advocacy of home ownership for low and moderate income households.
Lindsey is a former long serving member of the Board of Directors of the North Carolina REALTORS®, where he served on, and lead, various committees. He also served as the Federal Political Coordinator from 2003 to 2014 for the National Association of REALTORS. ® The North Carolina Association of REALTORS® presented him with the President's Award in 2019 and the Region 8 Service Award for his commitment, leadership, and service in 2020.
Lindsey is a past member and chair of the City of Charlotte's Housing Trust Fund Advisory Board, past director and treasurer of the Charlotte Regional REALTOR® Association (now Canopy), and a past director on the Board of Governors of the Real Estate and Building Industry Coalition (REBIC). In 2020, Lindsey received the most esteemed, REALTOR® Of The Year recognition by the Canopy REALTOR® Association, for his contributions to the profession and the community.
A former contributing writer on affordable housing for PRIDE Magazine, Lindsey speaks at various real estate industry conferences and has served on numerous industry boards and committees.
He is a founding board member, past president, and now treasurer of the North Carolina High School for Accelerated Learning, Inc., a charter school focused on drop out recovery and prevention. A graduate of Johnson C. Smith University, Lindsey started his career with AT&T and Bell Communications Research where he served in several executive positions including corporate director of their Minority & Women-Owned Business Enterprise program and Manager of International Technology Licensing.