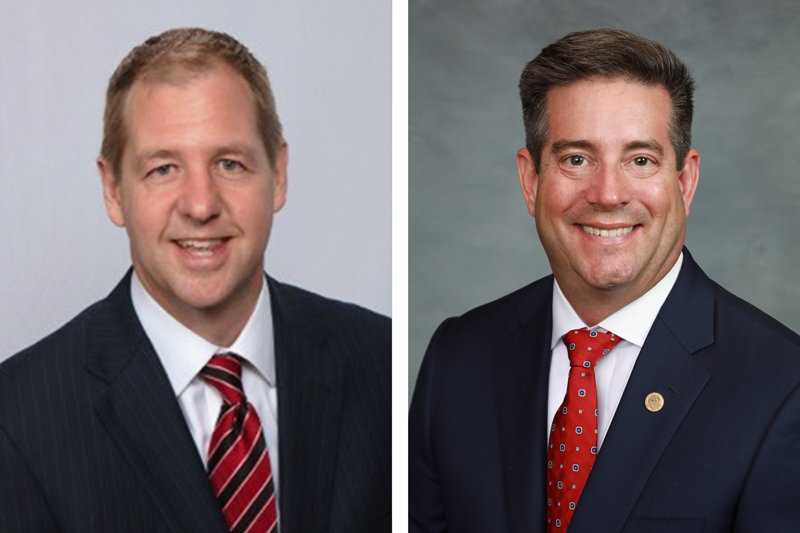 Mel Black of Raleigh has been elected as Chair of the North Carolina Real Estate Commission and Jeff Malarney of the Outer Banks as Vice Chair. Their terms began on August 1, 2022.
Mel Black was appointed to the Commission by Governor Cooper in 2019. As a real estate and appraisal educator, Mr. Black develops and delivers real estate curriculum for the Colibri Group. As an attorney in private practice with Everett Gaskins Hancock, LLP, he focuses on administrative law and occupational licensing. Mr. Black is a third-generation broker and second-generation appraiser in North Carolina. He has been licensed as a broker since 1988 and certified as an appraiser since 1991.
Mr. Black is the former Executive Director of the North Carolina Appraisal Board and former Education and Examination Officer with the North Carolina Real Estate Commission.
He has been elected to multiple national positions, including president of the Association of Appraiser Regulatory Officials, member of The Appraisal Foundation Advisory Council and its State Regulator Advisory Group, and member of the Board of Directors of the Council on Licensure, Enforcement and Regulation. For his service to North Carolina, Mr. Black was inducted into the Order of the Long Leaf Pine.
Mr. Black was named Educator of the Year by the North Carolina Real Estate Educators Association and received the Larry A. Outlaw Excellence in Real Estate Education Award from the North Carolina Real Estate Commission.
He holds a Juris Doctorate from the North Carolina Central University School of Law, an Educational Specialist degree from Appalachian State University, a Masters of Education from Winthrop College, and a Bachelor's degree from the University of the State of New York. Mr. Black and his children, Andrew and Mari, are based in Raleigh.
Jeff Malarney, a former member of the Real Estate Commission, was reappointed to the Commission in 2018 by Governor Roy Cooper. He has practiced law in the Outer Banks for over 27 years and is a principal of the Law Offices of Jeff Malarney, PLLC. He is also a licensed real estate broker and property insurance agent.
A Commander (ret.) of the United States Navy Judge Advocate Corps, he is a former Special Assistant United States Attorney, past president of the North Carolina Vacation Rental Manager's Association, and past chairman of the Outer Banks Chamber of Commerce.
Malarney founded and operated a mortgage brokerage company, an insurance agency, and created H20BX Waterpark in Currituck, North Carolina. Malarney holds a JD from Wake Forest University School of Law and BA (cum laude) in Economics and Management from Albion College.