Stephen L. Fussell, Chief CPO
The Commission's mission is to protect consumers in real estate transactions. We strive to fulfill that mission with education and enforcement. We educate brokers before they become licensed and throughout their careers. We also educate consumers to enable them to make informed decisions.
Enforcement occurs when someone files a complaint against a broker. We investigate the complaint to determine whether there is evidence of a violation of the Real Estate License Law by the broker (and/or the broker's broker-in-charge, aka "BIC"). If we find such evidence, we determine whether disciplinary action is warranted. Enforcement has several purposes: (1) to educate brokers regarding best practices, (2) to remove or otherwise discipline brokers who are unable or unwilling to comply with the License Law, and (3) to deter other brokers from engaging in improper conduct.
The Commission's brochures, eBulletin articles, continuing education courses, and the Issues & Answers Course focus on topics that often generate complaints and lead to disciplinary action, such as the omission or misrepresentation of material facts, trust account violations, conflicts of interest, failure to properly establish agency relationships, etc. However, it seems that, no matter how many times we cover these topics, we continue to get complaints about the same issues. Therefore, this article will take a different approach and examine the root causes of broker misconduct.
1. Dishonesty – any unfair or deceptive act intended to take advantage of another person for personal gain. There is no place for dishonesty in real estate. Consumers must be able to trust brokers and brokers must conduct themselves in a trustworthy manner in order for transactions to go smoothly and to prevent harm to consumers.
Some examples include:
A listing agent who either (a) allows only their own buyer-client to see and make an offer on the listed property or (b) receives multiple offers and gives an unfair advantage to their buyer-client – with the purpose of both strategies being to enable their buyer-client to purchase the property and the agent to receive both sides of the sales commission.
A listing agent who learns about a material fact from a terminated transaction and then chooses not to disclose that fact to subsequent buyers.
A commercial broker who lists a hotel for sale and chooses not to disclose known building code and fire code violations.
A broker who lists a vacation rental property for sale and intentionally does not use a Vacation Rental Addendum or otherwise disclose existing reservations that will be completed within 180 days.
A property manager who rents a condo to a friend with poor credit when the property management agreement requires the property manager to perform a background check that would have disqualified the tenant.
A broker who sells her personal home without disclosing known water intrusion issues in the basement.
A property manager who makes fraudulent deductions to rent proceeds or tenant security deposits.
Solution for dishonesty: always act in your client's best interest, disclose material facts that you know or reasonably should know, and treat others fairly and honestly.
2. Ignorance/Incompetence – a lack of knowledge, skills, and/or understanding of the License Law and the Commission's rules, resulting in a broker who does not have the required knowledge or skill to achieve the client's goal.
Some examples include:
A buyer agent who pushes their client to purchase any property in any condition at any price so that the agent can earn a commission, instead of diligently promoting and protecting the best interests of their client and advocating for the client when issues arise.
A residential broker attempts to handle a commercial transaction without sufficient education and guidance.
A broker who speaks only English represents a non-English speaking client.
A broker whose license has been inactive for 10 years decides to "get back into the business" and represent a buyer who wants to do a 1031 tax-free exchange.
A broker whose market area and knowledge is limited to the Outer Banks attempts to represent a buyer who wants to buy a house in the mountains.
Solution for ignorance/incompetence: education and mentoring. Ignorance is no excuse. The Commission offers lots of materials on many topics. If we don't have information on a particular topic, check with NC Realtors if you are a member and/or search online from reputable sources. Take continuing education courses on the topic or area of practice you wish to pursue. In addition, before attempting to handle a type of property or transaction that is new to you, find someone with experience to mentor you or simply refer the client to an experienced broker in exchange for a referral fee. The goal should always be to achieve the best outcome for your client. In order to ensure competence within a firm, a BIC must establish policies and procedures for training and supervising broker associates, especially provisional brokers.
3. Willful non-compliance – when a broker knows or reasonably should know the Real Estate License Law, the Commission's rules, and any other law or regulation involving real estate, such as the Vacation Rental Act, Tenant Security Deposit Act, etc., but chooses not comply with the regulation.
Some examples include:
Listing agents who advertise properties using square footage data taken from tax records or other unacceptable sources identified in the Commission's publication, Residential Square Footage Guidelines.
Failing to review a Working With Real Estate Agents Disclosure with every prospective buyer and seller at first substantial contact.
Failing to properly reconcile your trust account every month.
Failing to complete continuing education or postlicensing courses or renew licenses by the prescribed deadlines.
Failing to respond to a Letter of Inquiry from the Commission.
Buying a house/building, renovating it at a cost exceeding $30,000, e.g., replacing the HVAC system and making structural repairs, and then reselling the property within six months without hiring a licensed general contractor or possessing a general contractor license and/or without obtaining required permits.
Agents who say they do not have time to comply with regulations or that complying with regulations is inconvenient.
Solution for willful non-compliance: know and comply with the License Law, the Commission's rules, and other laws and rules affecting your real estate transactions. As a real estate licensee, you are expected to be diligent in understanding and complying with the Real Estate License Law and the Commission's rules. While the law and rules are designed to protect consumers, following them will also protect you, the broker. When in doubt regarding the meaning of any real estate law or rule, call the Commission for clarification at 919-875-3700 for license issues, or 919-719-9180 for transaction issues. Asking questions before taking action will often yield a better outcome than asking questions after a problem has arisen. As noted above, in order to ensure compliance, a BIC must establish and enforce policies and procedures for training and supervising broker associates, especially provisional brokers.
All of the examples referenced in this article are taken from actual cases. Any of these examples can lead to disciplinary action. If you see broker misconduct, say something to the broker engaging in the misconduct, or to your BIC, and/or to the other broker's BIC. Contact the Commission's Regulatory Affairs Division and/or your local Board of Realtors, if you would like to make a formal complaint.
Firms or offices sometimes have a difficult time policing themselves and should consider how best to train and support broker associates who are working remotely to use best practices. Company policy manuals should include policies and procedures for identifying and documenting misconduct by brokers affiliated with the firm or office. BICs must be diligent in enforcing company policies as well as ensuring compliance with the License Law and Commission rules.
If you are a BIC of a firm/office where a broker associate has displayed any of the three root causes of misconduct described in this article and you have exercised your best efforts to bring the broker associate into compliance with the License Law and/or your firm's policies and procedures, then it would be prudent to consider terminating that broker associate to reduce your liability, to protect your firm's reputation, to protect your firm's clients and customers, and to establish a corporate culture that inspires your firm's other broker associates to conduct themselves professionally and with honesty and integrity at all times.
The real estate industry depends heavily upon consumers. Consumers will not hire brokers they do not trust. Trust must be earned through many successful transactions. As an industry, we need to do all that we can to earn consumer trust by ensuring that consumers' interests are protected. If you want to succeed in real estate, honesty, integrity, and a lifelong pursuit of knowledge and skills will serve you well.
Has a settlement service provider offered to "sponsor" your continuing education course? Was the course free of charge?
The Real Estate Settlement and Procedures Act (RESPA), regulates federally related mortgage loans on residential real property. RESPA, specifically Section 8(a), prohibits current or futurereferral sources from receiving kickbacks, unearned fees, or "things of value" from settlement service providers.
Question: What is a settlement service?
Answer: A settlement service is any service provided in connection with a real estate settlement for which the buyer or seller will pay. The services include, but are not limited to:
title searches, examinations, or insurance,
property surveys,
services rendered by an attorney,
origination of a federally related mortgage loan (loan applications, loan processing, and the underwriting and funding of loans)
pest and fungus inspections, and
home inspections.
Question: What is considered a "thing of value?"
Answer: A "thing of value" is any payment, advance, funds, loan, service, or other consideration with more than nominal value.
Therefore, if a settlement service provider offers real estate continuing education courses free of charge to a broker, the settlement service provider and the broker who attends the course may be in violation of RESPA. Additionally, if a service provider pays the continuing education course fee for the broker directly to an education provider or reimburses the broker for the course fee, the settlement service provider and the broker are still violating RESPA because the free continuing education course is a "thing of value."
The Consumer Financial Protection Bureau published a set of frequently asked questions (FAQs) discussing RESPA Section 8 and its application to Marketing Services Agreements, Gifts and Promotional Activities. You can view the FAQs here.
Do you know the latest scams used by hackers to conduct wire fraud? Have you or a client been a victim of wire fraud? Would you like to learn more about wire fraud and how to prevent it?
The North Carolina Real Estate Commission, North Carolina Bar Association and Investors Title Insurance Company are collaborating to present a Wire Fraud Conference for attorneys, brokers, and other interested persons in North Carolina this year.
The Wire Fraud Conference will address:
common myths about wire fraud,
wire fraud prevention tactics, and
the liability of brokers and attorneys when wire fraud has occurred.
Brokers will receive four (4) hours of continuing education elective credit if they successfully attend the conference.
If you would like to attend the Wire Fraud Conference, please click here for additional information and conference session dates.
The first session for the Wire Fraud Conference will begin on March 2, 2023. Brokers may register for any session; however, early bird registration ends three (3) weeks prior to any session date.
Would you like to register now? Click here.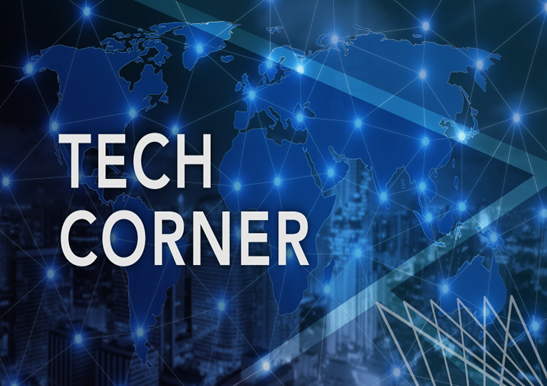 Are you using an electronic service provider for electronic signatures and to store and retain your documents?
Have you evaluated whether your documents are secure?
The Commission does not recommend any electronic service provider over another. Most importantly, the electronic service provider selected by a brokerage must satisfy minimum legal requirements under the Uniform Electronic Transactions Act (UETA).
Brokers should ensure they secure the confidential information from clients or customers upon receipt and while conveying (e.g. phone, email, text, etc.) their information to others. Brokers should take reasonable steps to determine if the electronic service provider has features and security procedures within the system that will protect the integrity of their clients' information.
According to G.S. 66-312(15), the UETA defines security procedures as:
…a procedure employed for the purpose of verifying that an electronic signature, record, or performance is that of a specific person or for detecting changes or errors in the information in an electronic record. The term includes a procedure that requires the use of algorithms or other codes, identifying words or numbers, encryption, or callback or other acknowledgement procedures.
There are a multitude of resources available to ensure your compliance with the Uniform Electronic Transactions Act. You can access additional information regarding security procedures for electronic service providers here.
If you have any further questions or comments, please contact the Commission at 919.875.3700 or educ@ncrec.gov.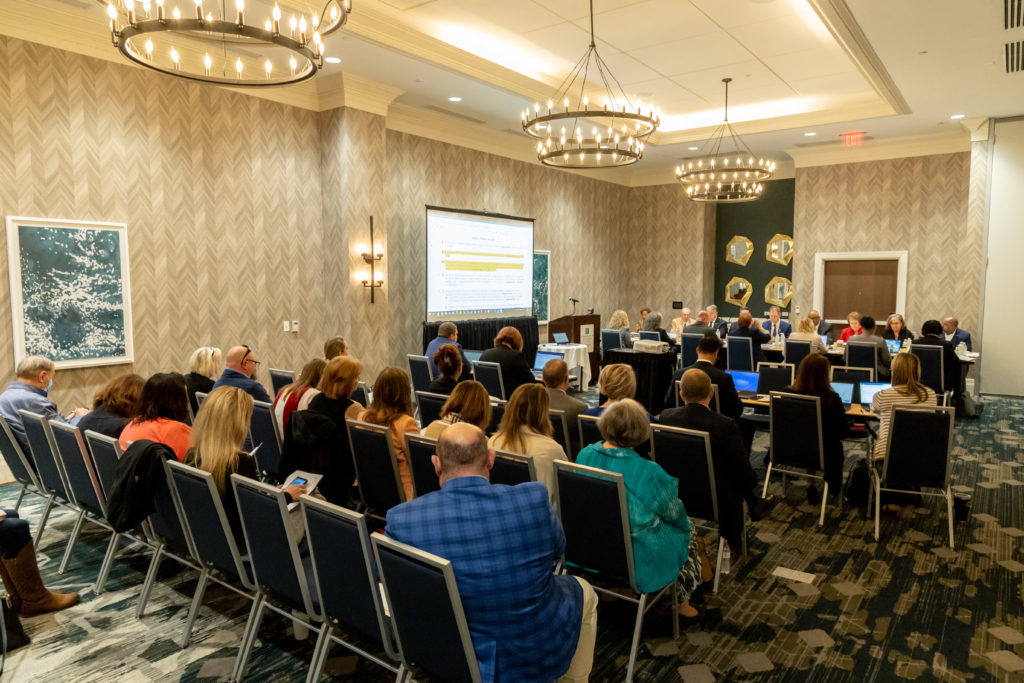 The Commission held its January 2023 meeting in Wilmington, NC as the first location for the new year, as part of its outreach initiative. The Commission welcomed local brokers, the public, representatives of the Cape Fear Realtors®, and State representatives as well. If you missed it or other meetings you can view them here.
Are you interested in joining the staff of the North Carolina Real Estate Commission? From time to time, employment opportunities become available. They are posted on the Commission's website under the "About Us" tab. Click here for more info.
KELLIE DEANNE SANFORD (JACKSONVILLE) – By Consent, the Commission suspended the broker license of Sanford for a period of 6 months, effective July 1, 2022. The Commission found that in February 2021, Sanford purchased subject property in the name of a partnership they formed with their spouse. Sanford listed subject property for sale in June 2021. They advertised the property as containing a water line and septic on site. Sanford failed to disclose the broken water line or the existence of a temporary, above ground water line that was approximately 150 feet in length, installed by Sanford's spouse.
Join our new NCREC Licensee Group on Facebook to stay up to date on the most recent licensee questions, and important broker-specific information and updates from the NCREC.
Click the link to join: https://www.facebook.com/groups/1225190201719795
February is Black History Month, where we honor and celebrate the history and legacy of African Americans in real estate and in our nation. We recognize the history of unfair housing practices in America, as well as the ongoing work to be done to end housing discrimination and to assure that all Americans have equal access to housing opportunities. We celebrate the increased diversity of our profession and the immense contributions of minority real estate brokers across our state.